Best Protein 2 Lbs. by BPI SPORTS
Advanced 100% Whey Protein Formula To Support Muscle Growth*
Designed To Support Lean Muscle Growth And Rapid Recovery*
Description
BPI SPORTS BEST PROTEIN CAMBODIA
SUPERIOR FORMULA.

UNBELIEVABLE FLAVOR.
THE BEST COMBINATION OF "QUALITY + VALUE"
HIGH-QUALITY 100% PROTEIN BLEND
HELPS BUILD LEAN MUSCLE & PROMOTE MUSCLE RECOVERY
Build Lean Muscle
Recover Faster
WHAT IS BEST PROTEIN?
Protein provides your body and muscles with fuel for lean muscle building and post exercise recovery. Proper protein intake is vital for any muscle building or weight loss program. BEST PROTEIN™ is the best combination of quality and overall value on a cost per serving basis. BEST PROTEIN™ is the perfect blend of high quality, 100% whey proteins without any fillers or maltodextrin — a food additive. It's just 24 grams per scoop of high quality whey protein designed to support strength and lean muscle mass. Not to mention, it tastes amazing!
WHY IS BEST PROTEIN BETTER?
BEST PROTEIN™ offers more protein on a cost per serving basis. It's also easily dissolvable, making each shake smooth in texture. BEST PROTEIN™ contains the finest flavoring components so that each gourmet, mouthwatering flavor tastes incredible! With this product, you are getting the most bang for your buck in quality, taste, and price.
WHAT'S IN BEST PROTEIN?
100% PROTEIN BLEND
This blend of isolates, concentrates and hydrolysates combine for fast digestion and easy absorption of protein to support lean muscle mass, fat loss, muscle recovery and muscle rebuilding.
HOW OUR 
PROTEIN

 IS MADE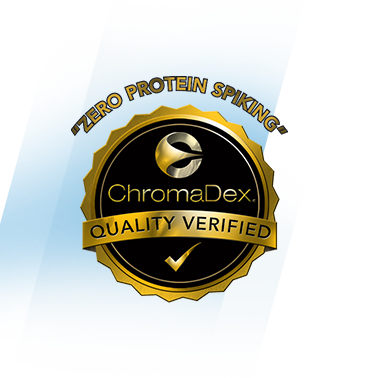 ChromaDex®, a leading 3rd party laboratory and one of the most respected names in the sports nutrition industry, has partnered with BPI Sports to provide its customers with 100% confidence and satisfaction that BPI Sports' proteins are made of the highest quality ingredients, contain no contaminants and prove all label claims and ingredients are met. Their stamp of approval on each container of BPI Sports proteins verifies that what is listed on the label is actually in the container and that no amino spiking has occurred during manufacturing.
CHROMADEX®
VERIFICATION PROCESS
1
GMP Compliance: More than just a basic checklist. This step audits the actual manufacturing facilities and the manufacturing process used to create the product being tested.
2
QA Support: This additional step reviews the data collected from step #1 and consists of an experienced quality assurance team to support the above, GMP compliance.
3
QC Testing: This vital step for any complete verification program consists of testing for contaminants (heavy metals, residual solvents, microbials) that could alter the quality and content of a product.
4
Regulatory Review: Here, ChromaDex® reviews all product labels for ingredients and claims as well as a safety and toxicology review.
100% TESTED AND VERIFIED
This, and every bottle of BEST PROTEIN™ was made from a natural, cold temperature, micro-filtration process, resulting in a finished product that is extremely high in protein, while retaining the important micronutrients.
Before our proteins ever leave the factory they are tested in the laboratory for accurate amounts of protein for consistency in quality. The final step is verification from ChromaDex®, just to be absolutely certain that it meets the BPI Standard of Quality.
Protein Content
g/serving
CHOOSE THE RIGHT WHEY
MOST POPULAR
BEST COMBINATION
QUALITY + VALUE
PUREST

100% WHEY

WHEY PROTEIN CONCENTRATE
MILK PROTEIN CONCENTRATE
WHEY PROTEIN ISOLATE
MILK PROTEIN ISOLATE

100% WHEY

WHEY PROTEIN CONCENTRATE
WHEY PROTEIN ISOLATE
WHEY PROTEIN HYDROLYSATE

100% WHEY

WHEY PROTEIN ISOLATE
WHEY PROTEIN HYDROLYSATE

DIGESTION RATE
DIGESTION RATE
DIGESTION RATE
ZERO FILLERS!
ZERO FILLERS!
ZERO FILLERS!
150 CALORIES
120 CALORIES
120 CALORIES
3G
FAT
1.5G
FAT
1G
FAT
4G
CARBS
2G
CARBS
2G
CARBS
2G
SUGAR
2G
SUGAR
1G
SUGAR
5G
NATURALLY
OCCURRING
BCAA'S
5.5G
NATURALLY
OCCURRING
BCAA'S
5G
NATURALLY
OCCURRING
BCAA'S
MY COMMITMENT 
TO YOU
My name is James Grage and I am no stranger to adversity. After surviving a car accident that ejected me 95 feet from my demolished car, I was told by doctors that my body would never be the same again. Taking that challenge head on, I made it my mission to get back in the gym, build myself back up, and improve the quality of my life. I started with eating the right foods and taking the right nutritional supplements. With all the hard work, sweat, and tears that I was putting in, I needed to know, without a shadow of a doubt, that the supplements I was taking were working as hard as I was. That the ingredients I was putting into my body were clean, pure and effective. Unfortunately I always doubted that I was getting the quality that I desired.
That's why I co-founded BPI Sports. We aren't just about sports nutrition over here. We're a health and fitness company committed to excellence. We believe that the BEST Ingredients make the BEST Products. We are committed to helping you achieve your fitness goals with those high standards at heart. That's what drives us beyond all limitations and expectations.
This is what drives me, and drives the values of BPI Sports. We are committed to making sure that we deliver the absolute best nutritional products to you. But we didn't want you to have to take our word for it — we wanted to show you.
This means that not a single bottle of Protein leaves the plant until what is in the bottle matches what is on the label. You can be confident that if it has the ChromaDex® gold seal on it, you can TRUST IT!
Yours in Health,
Directions For Best Protein: Mix one scoop of BEST PROTEIN™ with 5-6 ounces of cold water and drink immediately after workout or strenuous activity. May also be taken anytime to promote recovery and help build strong muscles. For optimal results, use in conjunction with a proper diet and always consult with a physician prior to beginning a training regimen.
Warnings: Please read entire label before use.
* These statements have not been evaluated by the Food and Drug Administration. This product is not intended to diagnose, treat, cure, or prevent any disease.
Serving Size 1 Scoop (34 grams)

Servings Per Container Approx. 29

Amount Per Serving

Calories

130

      

Calories from Fat

10

      

% Daily Value *

Total Fat

1.5 g

2%

Saturated Fat

1 g

5%

Trans Fat

0 g

      

Cholesterol

40 mg

13%

Sodium

140 mg

6%

Total Carbohydrate

4 g

1%

Dietary Fiber

1 g

4%

Sugars

1 g

      

Protein

24 g

48%

Vitamin A

0%

Vitamin C

0%

Calcium

35%

Iron

10%

* Percent Daily Values are based on a 2,000 calorie diet. Your Daily Values may be higher or lower depending on your calorie needs.

Ingredients:

Protein Blend (Milk Protein Isolate

, Whey Protein Concentrate

, Whey Protein Isolate

, Whey Protein Hydrolysate)

, Natural and Artificial Flavors

, Cocoa Processed With Alkali

, Salt

, Gum Blend (Cellulose Gum

, Xanthan Gum

, Carrageenan)

, Soy or Sunflower Lecithin

, Sucralose

, Acesulfame Potassium

, and Lactase.

Contain(s): Milk and soy.

MANUFACTURED IN A FACILITY THAT ALSO PROCESSES PEANUTS, EGG, TREE NUTS, AND WHEAT.
Additional information
| | |
| --- | --- |
| Weight | 0.907 lbs |
| Size | 2 Lbs. |
| Flavors | S'mores |
Only logged in customers who have purchased this product may leave a review.