Hydroxycut Super Elite , 90 Liquid Capsules by MUSCLETECH
$60.00
Extreme Energy, Enhanced Mental Focus And Intense Thermogenesis*
Engineered To Deliver An Extreme Sensory Effect For Explosive Energy*
Out of stock
Description
MuscleTech Hydroxycut Super Elite , 90 Liquid Capsules Cambodia
WEIGHT LOSS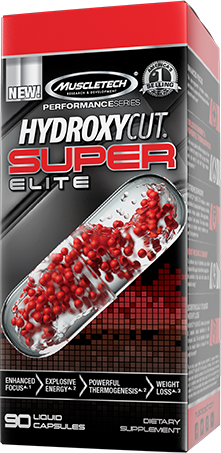 ENHANCED FOCUS*
EXPLOSIVE ENERGY*
POWERFUL THERMOGENESIS*
ADVANCED WEIGHT MANAGEMENT*
EXTREME ENERGY, ENHANCED MENTAL FOCUS & INTENSE THERMOGENESIS*
EXTREME SENSORY*
ENHANCED FOCUS*
EXPLOSIVE ENERGY & POWERFUL THERMOGENESIS*
BOOST METABOLIC ENERGY*
SCIENTIFICALLY STUDIED WEIGHT LOSS*
HYDROXYCUT® SUPER ELITE contains a novel combination of satsuma orange (supplying beta-cryptoxanthin) and huperzine-A, and is engineered to deliver an extreme sensory effect. HYDROXYCUT SUPER ELITE also delivers a precise dose of scientifically studied caffeine anhydrous (C8H10N4O2) for explosive energy and to enhance focus and thermogenesis. With just one dose, you will have more energy to help you to train with more intensity!*
The advanced blend of ingredients also includes B vitamins that support macronutrient metabolism – the conversion of energy to fats, carbs and proteins into metabolic energy!*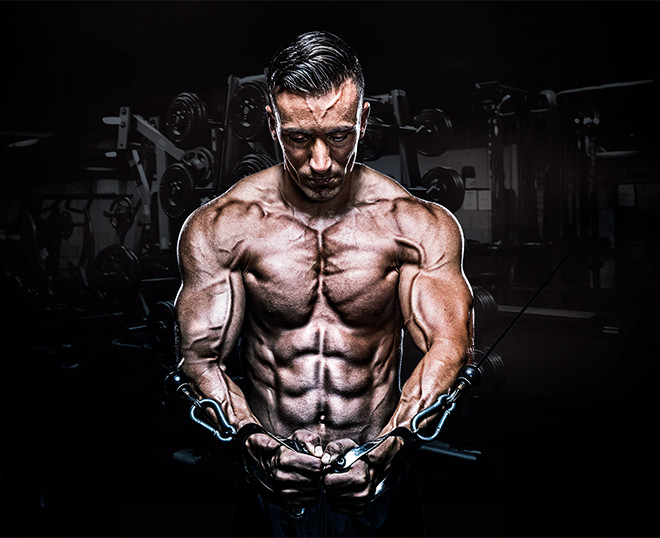 SCIENTIFICALLY STUDIED WEIGHT LOSS
HYDROXYCUT® SUPER ELITE also contains ultra-premium C. canephora robusta. This key ingredient is backed by two research studies on humans for real weight loss results!*
Subjects using the key ingredient in HYDROXYCUT® SUPER ELITE (C. canephora robusta) for 60 days lost an average of 10.95 lbs. (vs. 5.40 lbs. for placebo) with a low-calorie diet, and 3.7 lbs. (vs. 1.25 lbs. for placebo) in a separate 8-week study with a calorie-reduced diet and moderate exercise.*
SMART RELEASE MICROBEAD TECHNOLOGY
Every powerful serving of HYDROXYCUT® SUPER ELITE is delivered in a novel and cutting-edge delivery system. Smart Release Microbead Technology™ utilizes the latest advancements in microbead science to encapsulate active ingredients and suspend them in a rapid-dispersing liquid compound!
TESTED FOR QUALITY AND PURITY
Each batch of new HYDROXYCUT® SUPER ELITE undergoes strict quality control and is third-party tested and verified to ensure that each bottle meets the highest standards of purity, quality and consistency.
Directions For Hydroxycut Super Elite:
Individual tolerances vary. Ensure you achieve your comfort level with each stage before increasing your dosage. Take each serving 30 to 60 minutes before your two largest meals of the day (e.g., breakfast and lunch). Do not exceed 6 capsules in a 24-hour period. Avoid snacking and drink 10 glasses of water each day. Avoid usage within 5 hours of bedtime. For best results, use for 60 days in combination with diet and training. Read the entire label before use and follow directions provided.
Day 1 to Day 3: Take 1 capsule, 2x daily.
Day 4 to Day 7: Take 2 capsules, 2x daily.
Day 8 & Beyond: Take 3 capsules, 2x daily.
Warnings: Not intended for use by persons under 18.Do not use if pregnant or nursing. Discontinue use and consult a medical doctor if you experience unusual symptoms. Consult a medical doctor before use if you have been treated for, or diagnosed with or have a family history of any medical condition, or if you are using any prescription or over-the-counter drug(s), including blood thinners. One serving of this product contains up to as much caffeine as 2.5 cups of coffee. Caffeine-sensitive individuals may experience the following symptoms including (but not limited to) restlessness, nervousness, tremors, anxiety, increased heart rate or difficulty sleeping. Do not combine with other sources of caffeine or stimulants. Consult a medical doctor before starting any diet or exercise program. Do not exceed recommended serving. Improper use of this product will not improve results and is not advised. Use only as directed. KEEP OUT OF REACH OF CHILDREN.
Serving Size: 3 Liquid Capsules

Servings Per Container: 30

Amount Per Serving

% Daily Value

Vitamin B1 (As Thiamine Hydrochloride)

.3 mg

20%

Vitamin B2 (As Riboflavin

.34 mg

20%

Niacin (As Niacinamide)

4 mg

20%

Vitamin B6 (As Pyridoxine Hydrochloride)

.4 mg

20%

Vitamin B12 (As Cyanocobalamin)

1.2 mcg

20%

Neurosensory SE3 Matrix

Caffeine Anhydrous

200 mg

†

Yohimbe Extract (As Pausinystalia yohimbe)(bark) Standardized for 6% yohimbe

8 mg

†

BioPerine® Black Pepper Extract (As Piper Nigrum)(fruit) Standardized for 95% Piperine

5.3 mg

†

Satsuma mandarin (As Citrus unshiu)(pulp) Supplying beta-cryptoxanthin

1 mg

†

Huperzine-A (As Huperzia serrata) (leaf)

10 mcg

†

C. Canephora robusta bean extract (Robusta Coffee) Standardized for 45% chlorogenic acids

200 mg

†

† Daily Value not established.

Other Ingredients:

Medium Chain Triglycerides

, Capsule (Gelatin)

, Microcrystalline Cellulose

, Hydroxypropylmethylcellulose

, Gum Acacia

, Polyethylene Glycol

, FD&C Red No. 40 Lake

, Titanium Dioxide

, Talc.
Only logged in customers who have purchased this product may leave a review.